Affiliations & Credentials

The National Association of Landscape Professionals (NALP)
The National Association of Landscape Professionals is the trade association for the landscape industry, representing the voice of more than 100,000 landscape professionals. Member companies specialize in lawn care, landscape design and installation, landscape maintenance, tree care, irrigation and water management, and interior plantscaping. Members also include students, consultants, industry suppliers, state associations and affiliate members.
---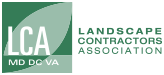 Landscape Contractors Association MD·DC·VA (LCA)
LCA helps to advance the success of landscape professionals and businesses by providing education on industry best practices, sharing updates, and helping to connect the local green community. Through our awards and certification programs, we recognize exceptional work and test technical proficiency—making our members highly sought after by consumers.
---

Maryland Nursery and Landscape Association Inc
Promoting the use of ornamental plants, products and services. The association supports all constituent groups of the horticulture industry.
---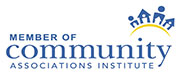 Community Associates Institute
CAI is an international membership organization dedicated to building better communities. With more than 33,500 members, CAI works in partnership with 60 chapters, including a chapter in South Africa, as well as with housing leaders in a number of other countries, including Australia, Canada, the United Arab Emirates and the United Kingdom. CAI provides information, education and resources to the homeowner volunteers who govern communities and the professionals who support them.
---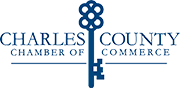 Charles County Chamber of Commerce
Years ago, business leaders discovered that by joining forces, they could become an important voice to articulate the needs of their members, and to work to maintain an environment that would help them succeed. Thus Chambers of Commerce were founded.
---

Maryland Certified Professional Horticulturist Program (CPH)
In 1985 the Maryland Nurserymen's Association began its Certified Professional Horticulturist program, a voluntary program for those desiring to demonstrate proficiency in horticulture. After meeting a combination of educational and work experiences, and studying a comprehensive manual that is the heart of the program, an applicant must pass a rigorous examination in order to be certified.
---

Maryland Licensed Tree Expert
The mission of this Society is two fold; first, it shall be the primary focus of the society to promote the well being and interests of all members by any and all means necessary. It shall also be equally important to make every effort and utilize all legal remedies available, to prevent those who practice tree care in our state without a license, from doing so.
---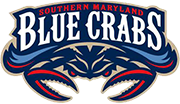 The Official Landscape Professional for the Southern Maryland Blue Crabs
We are happy to offer our landscaping services to the Southern Maryland Blue Crabs, a local team that is affiliated with the Atlantic League of Professional Baseball.
---

Ep Henry
Due to our commitment to providing the highest quality and broadest product offerings, EP Henry is the oldest family-owned and operated manufacturer of unit concrete products in North America. Aside from our commitment to quality products, EP Henry is committed to providing you with the best finished project. As a market leader in both consumer and commercial Hardscaping™, EP Henry is 100% American made, owned, and operated.
---

Interlocking Concrete Pavement Institute (ICPI)
For contractors involved in the residential and commercial installation of interlocking concrete pavements, the ICPI Concrete Paver Installer Certification is THE industry recognized program for the professionals committed to industry guidelines for segmental concrete pavement installation.
---